THE BLACK COUNTRY MEMORIES CLUB
'Schooldays in Bilston Holy Trinity School Room,
Oxford Street, Bilston 12th July 2010
In 2009 we held a three day event at Bilston Town Hall; the exhibition was based on Bilston schools. The event proved so popular we had to do it again, although this time it was for one day only. Doors opened at 10am at the old School Room of Holy Trinity, Oxford Street, almost immediately the people filed in to sign the register. Our very own, Frank Sharman gave a very interesting talk on education. He clearly had the full attention of his students. Perhaps it was because he had his cane at the ready..
As the pictures below illustrate the event was well attended. The left picture shows Frank Sharman in full flow. Plenty of other familiar faces, including Barry Hodgson, Frank Taffano and Martin Peake to name a few.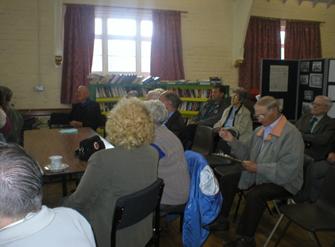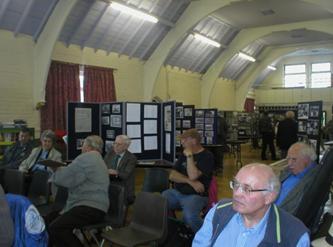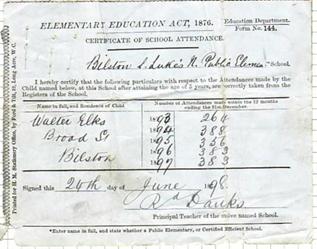 Thanks to Ed Elkes and Bill Hawkins and Barbara Howells for their donations shown above.



Robert Owen smiles for the camera, as Eileen Ward – Birch looks on, Eileen was a pupil at Bilston Girls High, School, and Robert attended the Bilston Boys Grammar School.



The picture above was taken from the Express & Star report of 1978. Parents were told that Greenacres School was full; this led to a huge protest in Bilston. 38 years on we thought it would be interesting to find the children involved in the protest, the call went out in the newspaper for the 'Magnificent 7' to make contact.


Neil Worrall seen above with Mrs. Cureton, mother of Debbie. Her daughter no longer lives locally therefore she was unable to come along  today. Thanks to mom for stepping in.

Neil was able to tell us what some of his old pals were doing now, and it was Debbie's mom who taught the youngsters at home whilst waiting for a placement at school.


Kettles boiling and Isobel Bickley is first to get a cup of tea
Alma Darby (seen right) looking at more school pictures, the room was filled with photographs of most of the schools that existed in Bilston, including the following: Villiers, Loxdale, Holy Trinity, Wilkinson, Fieldview ( Greenacres as was) Daisy Bank, Stonefield, St Léonard's, St Martin's, St Edwards, Girls High School, Bilston Boys Grammar, Moseley Park, Etheridge Girls, Etheridge Boys , and more. Some of the buildings have of course been demolished.

Stonefield, or should I say Hall Green, or maybe that should be Bilston High, or Bilston College or whatever it was called when you attended the school, well, the soon to be demolished building will make way for the new Academy, or should that be , making way for a new car park for the South Wolverhampton and Bilston Academy. Stonefield will be lost forever; yes we do have to move forward, but is this step forward, or is it another slice of Bilston history about to be lost forever.



Thanks to all those people that donated photographs/ memorabilia to make this exhibition possible, and not a pair of navy blue knickers in sight!