WORKING FOR GUY MOTORS
RAY TALBOT
interviewed by Frank Sharman
Ray spoke to me on 14th February 2001.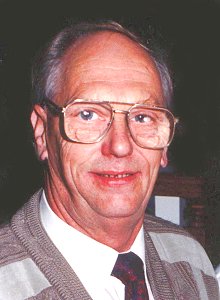 Ray left school in 1951 at the age of 16 and joined Guy Motors. He worked in the Stores Department for nine months, mainly learning what was what about the company and its products.
A small enamelled Guy lapel clip, probably issued to staff and even customers.
The clip shows the Guy logo and their motto, on the inner band of the head dress "Feathers in Our Cap".
A notepad case in gold anodised aluminium, bearing the Guy logo.
Probably a gift for customers.

The Guy logo used as a radiator cap - in this case, on a coach

This advert shows that Ever Ready relied on their neighbours for their fleet of lorries
He then went into the Department which reconditioned differentials and gearboxes for customers. Despite the fact that the job was reconditioning, in fact the differentials and gearboxes often went back to customers with 90% new parts. To start with Ray spent a lot of his time carrying round the boxes of these parts to the men doing the actual reconditioning.
At that time Guy were making chassis for their models, such as the Otter. They used Perkins engines in lorries and Gardiner engines for the buses. They also used the Henry Meadows diesels - Meadows factory was just next door. All the bodies were made elsewhere, to customers specifications, except the cabs for lorries, most of which Guys made themselves.
They had a big export trade, sending goods all over the world. There was a particularly big trade in sending boxes of components to Dubai. In those days Dubai was a pretty small place and they were obviously selling them on, with the kind of entrepreneurship that has stood them in such good stead ever since.
During his time there Ray thought the company was going well, under Sydney Guy and then his son Tom, who took over. It was a good place to work - there was no great hassle and nobody was holding the whip over you. A few men were able to spend a lot of time in the toilets, smoking and picking racing certs from the newspapers but most people put in a full days work. There was a good canteen and a club and sport ground.
The area was full of factories, including Ever Ready just down the road. That factory employed a lot of girls so, especially during the lunch break, there was a good deal of fraternising on the roads between the factories.
At this time Ray lived in Coseley and cycled all the way in to work and out again every working day. In the end he decided he had had enough of this and his experience at Guys helped to get him a job in a garage nearer home.