THE BLACK COUNTRY MEMORIES CLUB
Black Country Memories Club
Annual General Meeting
Wednesday 23rd February 2011
Holy Trinity Social Club,
Price Street, Bilston
AS our Chairman said, 'the Club has gained in strength over the years, long may it continue.' Chairman Alan Bickley started the proceedings by reporting on the events of the past year and thanking the committee members for their hard work. Special thanks must go to the members that support the Club year after year. After listening to reports from our President, John Elwell and Secretary, Alma Darby, the final report was that of the Treasurer, Barbara Presland, she always does a sterling job with the accounts, the books are always spot on. So after much reporting, the committee stood down, only to be voted back in en bloc, proposed by Eric Woolley. The motion was carried unanimously. Let's hope the coming year will be as successful as the last one.
Left Alan Bickley reading his report whist Barbara, Alma and John await their turn.

Right Treasurer, Barbara Presland tells us to tighten our belts.

Nothing like an AGM to send people off to sleep...
Barry Hodgson , left was not alone, joining him in this siesta are Kath Kiely and George Lack.

Left: Tom Larkin Right: John Hughes

Both looking serious but at least they are awake.

With business out of the way, the fun part can begin; members were treated to a slide show, courtesy of John George, Henry Metzger, whilst Gerald Hanrahan gave a talk on entertainment in Bilston. This was followed by our special guest speaker, Pam Hughes. Pam spent many years with the Bilston Operatic Company and she gave a very interesting insight into her time with the company. A photographic display was provided by one of our members, Jim Hill, he was also a long standing member of the Operatic Society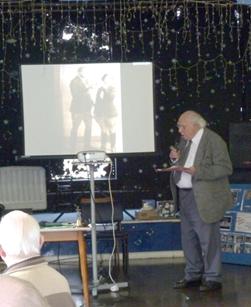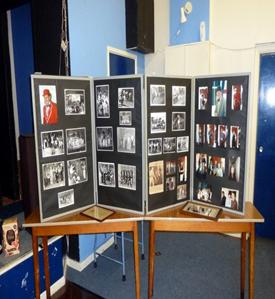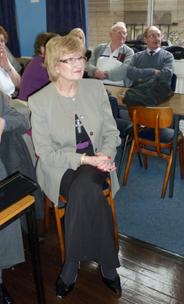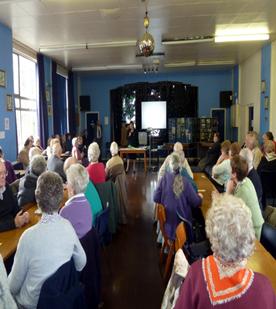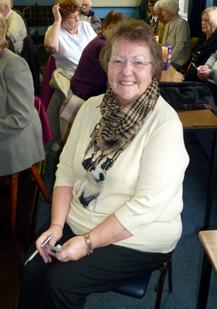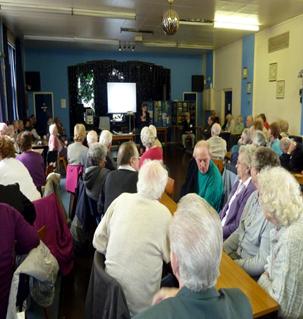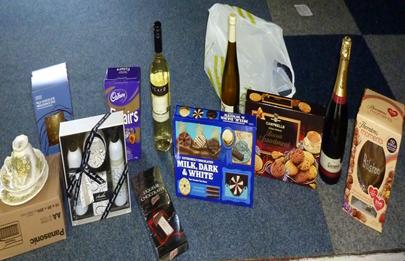 We usually end the proceedings with the drawing of the raffle,but today, Pam Hughes and Jim Hill performed a duet to sing us out.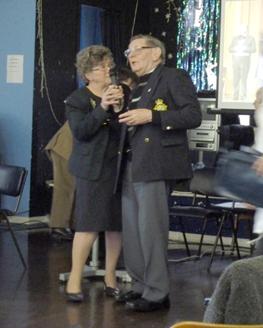 Well, another Annual General Meeting finished for another year, our thanks to Pam Hughes and Jim Hill,
and special thanks to all those that managed to stay awake during the AGM.